About Off Leash K9 Training
Off Leash K9 Training is owned and operated by Nick White. Nick is a former US Marine and former US Secret Service, he currently has over 80+ locations throughout the United States; however, his HQ is right here in Woodbridge, Va.
Nick is globally recognized as being one of the top dog trainers in the world. He has 2 official world records in off leash obedience, named on Wikipedia as one of the top 20 dog trainers in the world, has been featured in many magazines and shows, and he is regularly requested by the top celebrities and athletes! He has been called upon by people such as MLB All Star Max Scherzer, UFC World Champion Jon "Bones" Jones, and many more!
You can visit our
YouTube Channel
and watch over 1200+ before/after videos of Nick and his team's work! Off Leash K9 Training has more documented videos than any dog training business in the entire country!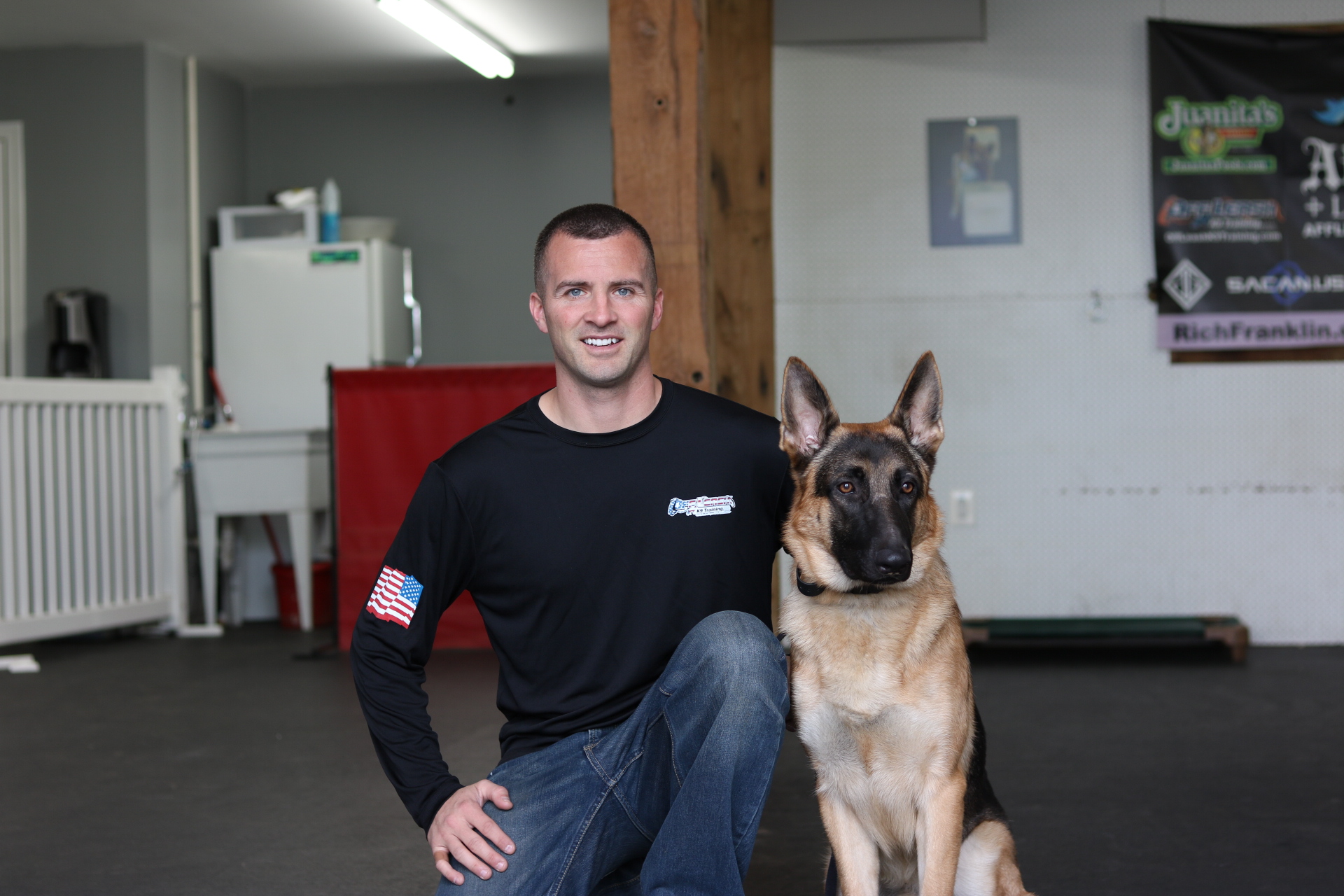 Celebrity Dog Trainer
Off Leash K9 Training is known for the high level of obedience in real world environments; however, we also specialize in behavioral modification, nosework/detection, protection, service and therapy dog certifications, and K9 tracking training! Give your dog the professional dog training he/she needs to be a happy member of your household. Create a more comfortable environment for your family with an obedient dog.
Contact us to sign up for our Celebrity Dog Training Program
If you are looking to maximizing your dog's natural abilities and have an obedient pet that you can control with ease, contact Nick White, Celebrity Dog Trainer. Your privacy and pet's issues are protected. You are offered the utmost consideration to make sure your situation with your pet/s can be resolved without unnecessary publicity. Maintaining your personal privacy and pet's well being as your dog completes the training process.